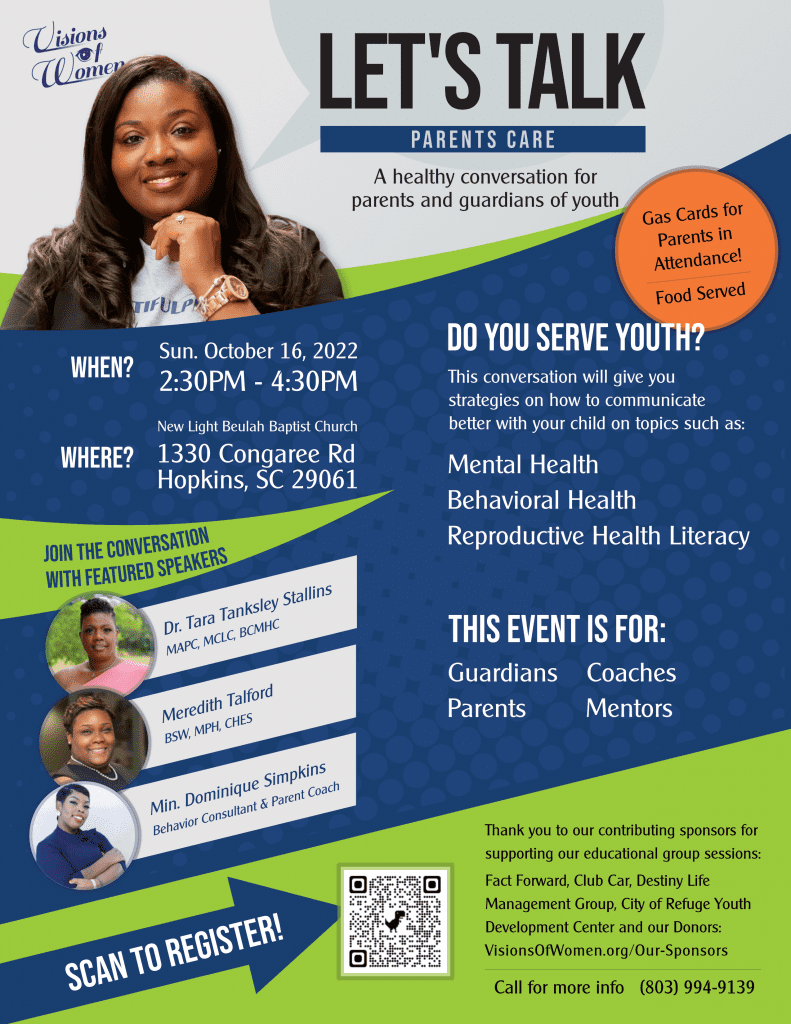 Parents will join in a conversation for mental health awareness and learn different techniques to communicate with their children.
About this event
Are you a parent or gaurdian of a youth? If yes, join an educational talk provided by Visions of Women College and Community outreach. A nonprofit organization raising awareness towards domestic violence through education, support, and leadership.
This educational workshop will invovle an experienced mental health counselor, parent coach and offer resources for reproductive health literacy.
You should join this informative session to learn the importance of speaking with your child and learning communciation styles to discuss protecting themselves as youth from unhealthy relationships, mental health awareness, and sex education.
The goal of this event is to provide parents, mentors, gaurdians, coaches, teachers, and leaders of youth with resources that will allow a healthy life style for children and safe community among youth and trusted adults who care.